Photos of the progress on our land.
Our land before any work began!
Photo taken from the top native garden at our existing residence ... facing East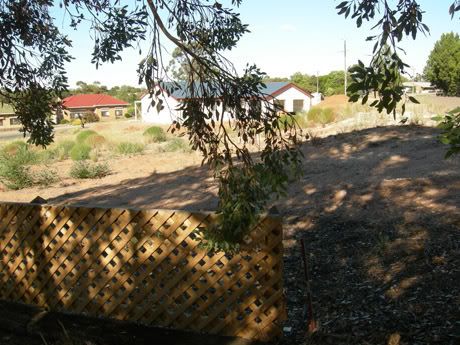 28 February 2008
- What six tons of soil looks like. Photo taken from our soon-to-neighbour's house, which is currently being built.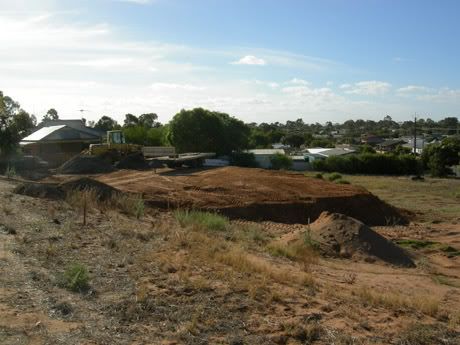 Photo taken from the road below. This shows the 'rise' of our foundation preparation. The tail of my ute snuck into the photo. Upper right, is our current residence.
29 February 2008
- A photo of our floor plan marked out with crushed metal. To the left is our current residence and to the right is our double carport.