Here's the

floor plans

...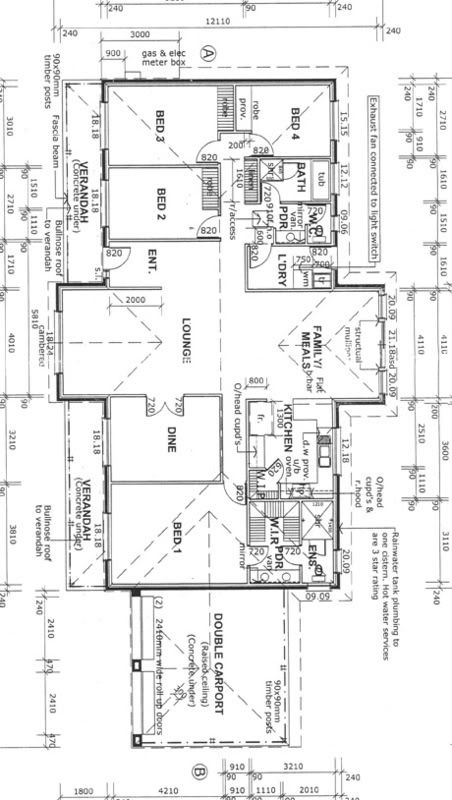 The front of our house is the left of this scan. It's a long ranch style house, with a simple arrangements of rooms. We've gone for a large open plan area through the centre, with hallways opening off either side. One end is my hubby and mine ... our bedroom, walkin robe and ensuite. The other end has three bedrooms, laundry, bathroom and toilet. Bedroom 2 ... the one by the front entrance, will be a therapy room, and will be decorated suitably for me to work with clients.

The room called 'Dine' ... with the double doors, will be an office. It's planned to be a 'versatile room', which means it can be a fifth bedroom, formal dining, or a 'whatever you' like room.

Our entertainment area will run from the back of the double carport, to between the laundry and toilet. Some will be covered and some not.

... we are still waiting for the the founds to be laid ... doing our best to be patient!
Here's a pic of how the

finished house

should look ...