I'm a regular on a soap forum and was reading posts from people who were making soap using beer. This was interesting, as I'm sure if my husband was still alive he'd 'boo boo' that idea, as beer was for drinking, not soaping!

I researched more and decided that beer soap would be a great idea for Father's Day … so decided it was time to give it a go.
A friend gave me bottles of beer that were brewed by her husband. First I took the lids off two bottles and poured them into a jug. Then left it in the fridge for a few days, so that it would go completely flat. Next I put it in the freezer for a few hours and used it when it was half frozen. The reason for this, is that the lye heats liquid quickly and the lye would 'burn' the beer if it wasn't at least chilled. Apparently the smell of 'burned' beer is disgusting! Making sure the beer is flat is also important, as otherwise the lye and beer could result in a volcano. So it's important to be a little more careful when making soap using beer.

Beer does not add any fragrance, so you need to add some EO's or FO's or a mix of both. In my soap I use Bramble Berry's Oatmeal Stout FO and added a little oat bran for some soothing qualities.
Beery Oats – freshly out of the moulds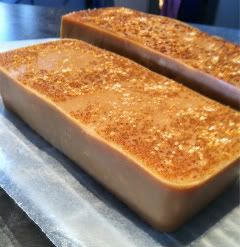 Home brewed beer that was used for this soap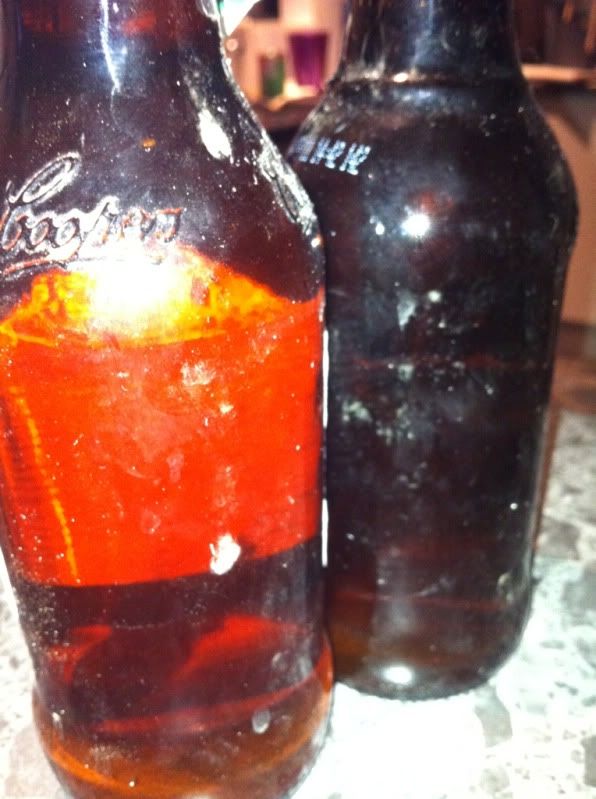 Beery Oats – 48 hours after unmoulding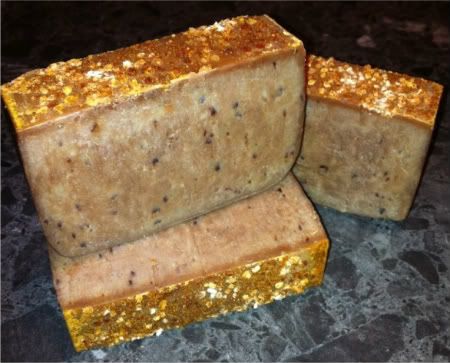 Beery Oats – after a few weeks of curing! Love the colour!