While my kids were visiting from Sydney we cleaned up an area that had a few pieces of timber stacked one on top of the other.
When we removed the last piece of timber ... there was a snake skin ... and ghee it was long! It was quite scary to realise a snake had been there, as this area is at the bottom of the steps Wilson and I use to get down to my vegie garden ... and we go down and up these steps at least twice a day during the week and more often during weekends. I wonder how close we got to Mr Snake? ... Did Wilson sense he was there? ... Where is Mr Snake staying for autumn/winter? ... Is it true that snakes are territorial and return to the same area year after year? ... What can I do to make sure we all remain safe when the weather gets warmer ... that includes Mr Snake?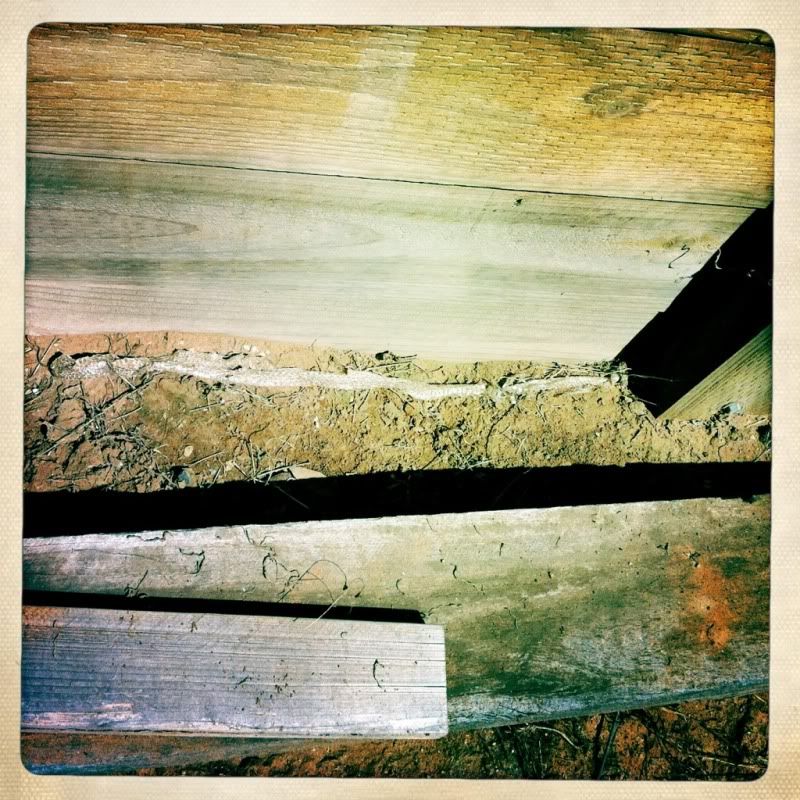 Deep down I have this feeling of ... why didn't this remain a secret ... there are some things I'd rather not know about ... and this is one of those!