In February 2011 both Amie and Andy came to stay. It was lovely having them home with me and we did many fun things together.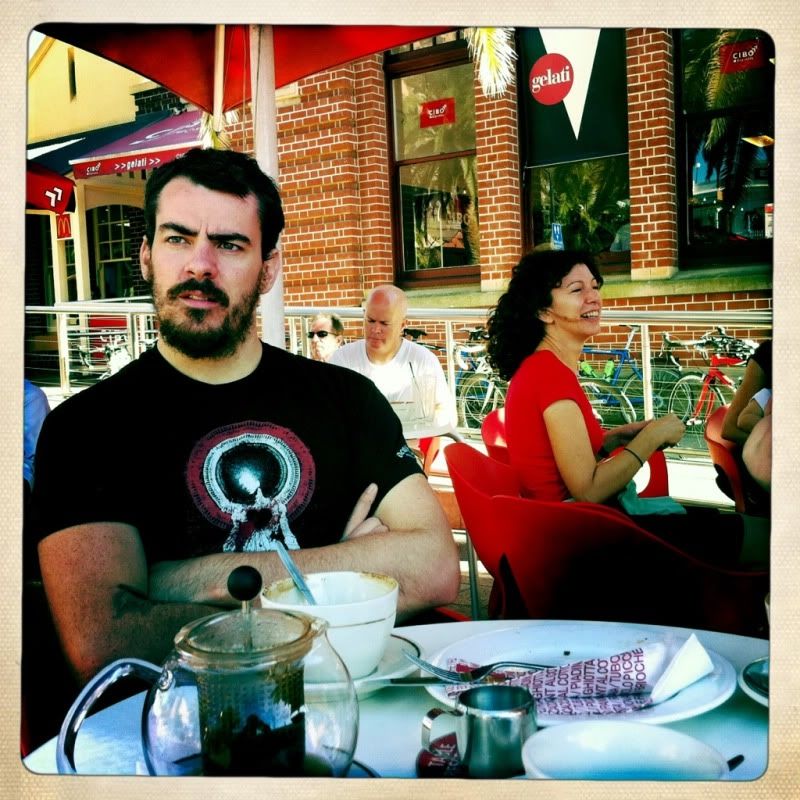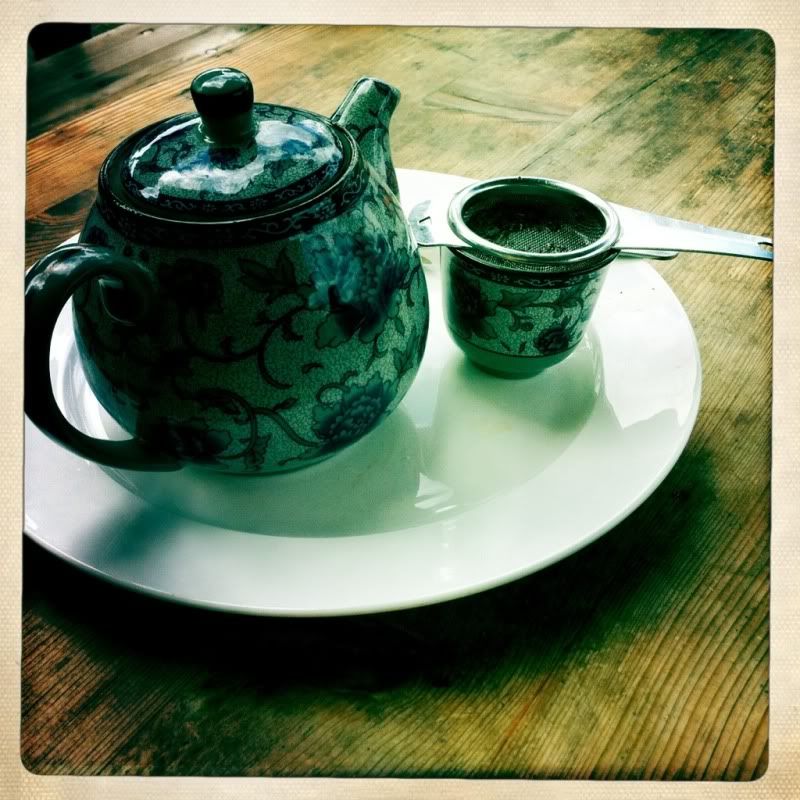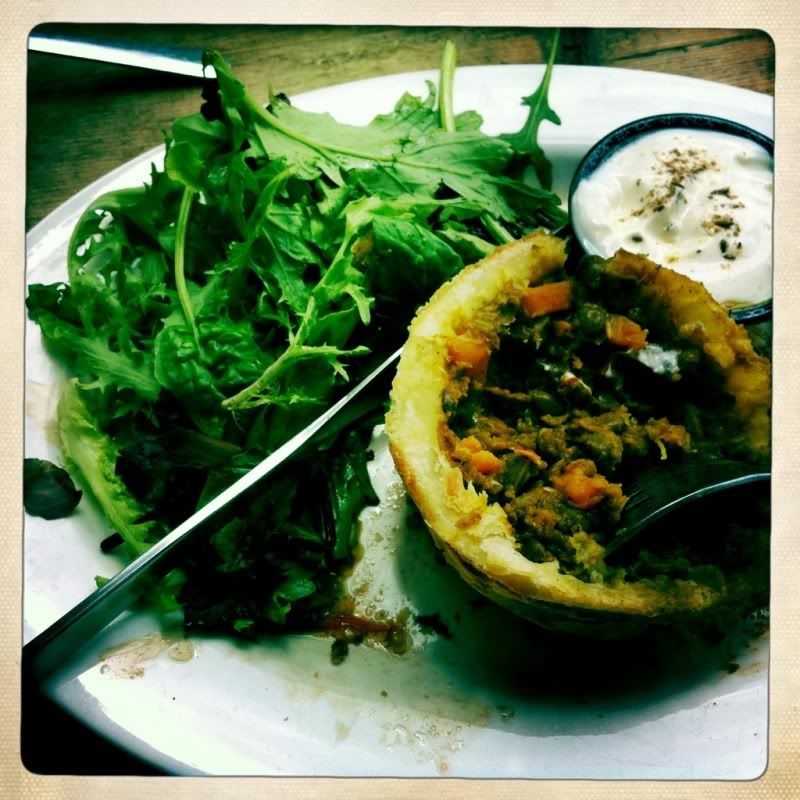 We went to my favourite cafe in Strathalbyn ... Argus House!
I love their chai and the way they serve it. It's spicy rather than sweet and you can see whole spices in the teapot ... divine!
This is their lentil, curry and kumara pie ... to die for!