Made with olive, coconut, rice bran and castor oils and cocoa butter. These soaps have Cool Water fragrant oil and colourings.
A wonderful, rich and complex sea blend, based on the popular men's fragance by Davidoff - 'Cool Water'. This perfect men's fragrance has a crisp scent that is also adored by women.
Top notes of lavender, rosemary and menthe are freshened by bergamot. Middle notes of jasmine, geranium, sandalwood, iris and oakmoss lead to a manly bottom of musk and ambergris.
This fragrance is like navigating a kayak through icy waters - brisk and fresh but casual enough not to overwhelm the senses.
In the mould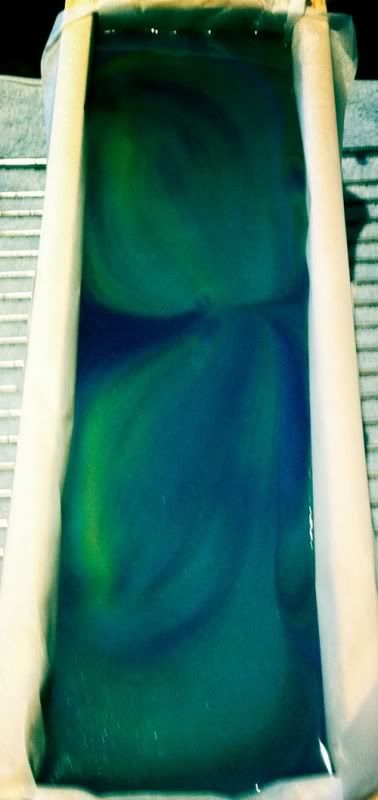 Bars