Usually I grow three or four sweet bite tomato plants every summer. They have a lovely flavour and they seem to fruit for months and months. I love eating them in many foods ... giving bags of them to friends, and using them instead of bread to dip in dukkah!
This year I've planted four sweet bite tomato plants ... and they're already providing me with tomatoes and growing well ... here's a photo taken a couple of weeks ago ... add a couple of centimetres to them, to image how they look today.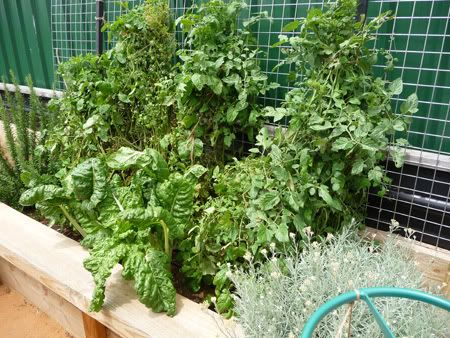 ... but this year I've decided to diversify ... and even though Merv has died ... so I'm the only person I'm growing food for, I've added three more plants ... each of them different ... just to see how they grow.
Let me introduce you to ...
One of my heirloom tomatoes - Amish Oxheart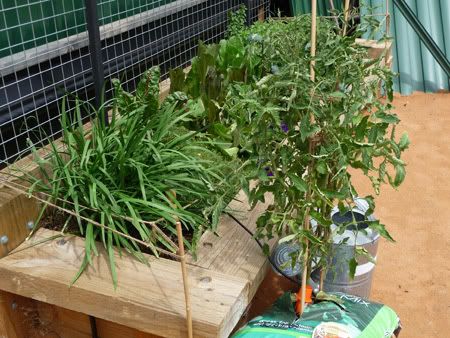 ... another heirloom - Green Zebra -
a gift from a friend and only planted 12 hours ago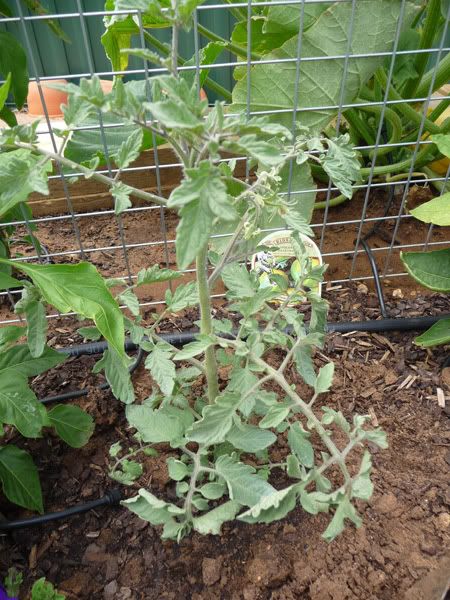 ... and a reasonably new tomato - Tomatoberry -
it has small fruit on trusses and is advertised as being largely disease resistant. Today I was trimming some of the big leaves away from my tomatoes to allow more air movement around them and I realised that my tomatoberry has nine flowering trusses ... time to get excited