I love scrapbooking ...
I don't think I have a style ... just a passion to record memories and a love of writing!
Are You My Dog?
This shows Milo before and after her pre Christmas 2006 hair cut!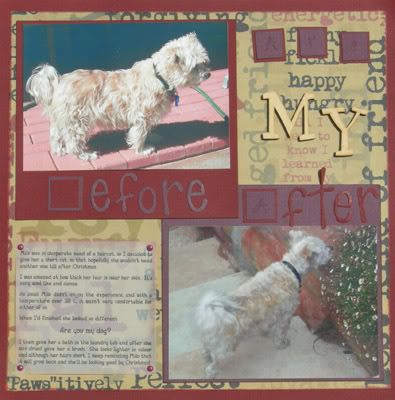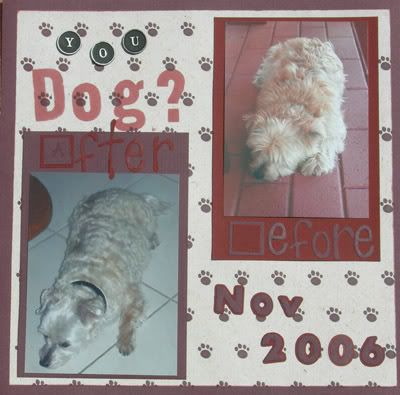 Licks of Love
I love this photo! Andy took it while he was visiting in 2006 and it shows the love between these two members of my family!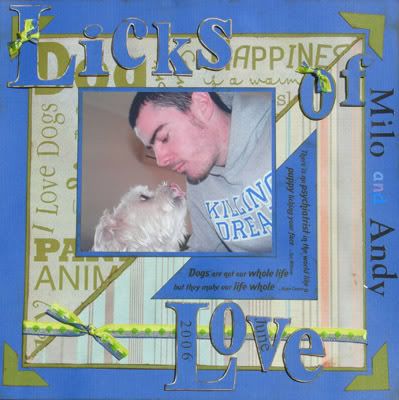 Graduation
My girlfriend graduating with a bachelor of counselling.