I have allowed my beatiful dog Wilson to be my 'at home' best buddy, since my wonderful hubby died on the last day of Summer 2009 (28 February 2009) ... and then I wonder why he looks at me the way he does, as he watches me get my soaping gear organised.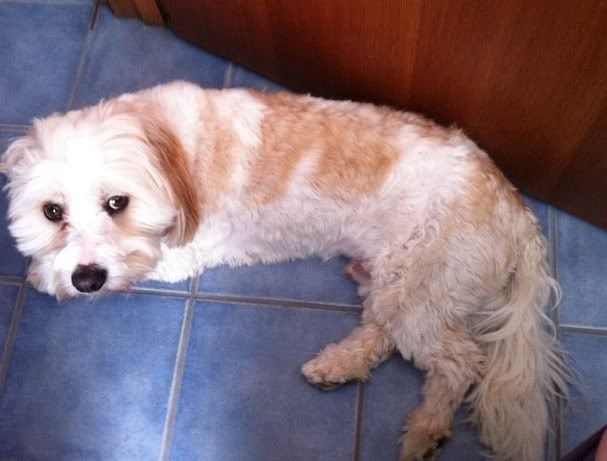 His look tells me he knows that shortly the laundry door will close ... blocking his access to his freedom, his dog flap in the outside laundry door. Then he'll have to watch me go out the sliding doors to 'our' favourite deck area ... with my box ... alone. Return, then go back out with two bowls and a stirrer ... alone. Return, then go back out onto 'our' deck and bring the box back in ... all while he's being praised for not following, for staying where he is ... like he has a choice, his access to his door is blocked and he watches me disappear out to 'our' deck, closing the sliding door behind me each time.
I try to involve Wilson in my soapmaking, by telling him what I'm doing and telling him why I'm choosing certain colours and this or that design. Sadly he never seems interested.