I can't stop adding more seeds and seedlings. So I have to keep finding ways to increase my space ... and that's fun. Here's some photos ...
These terracota pots have been sealed and are homes for a bay tree and flat leaf parsley.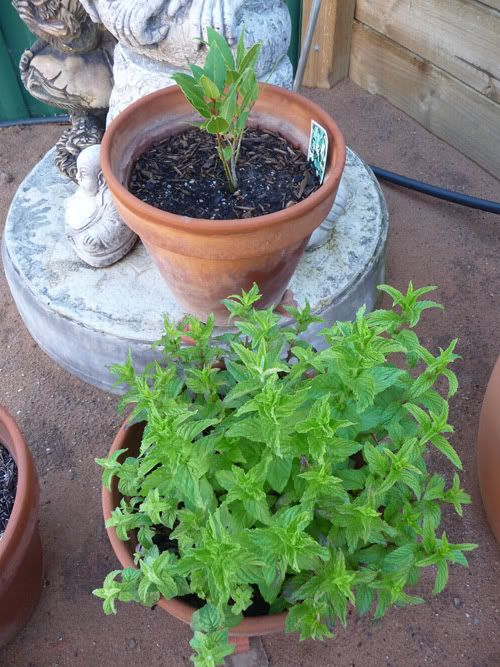 A heirloom tomato plant - Amish Oxheart - growing in a bag of potting mix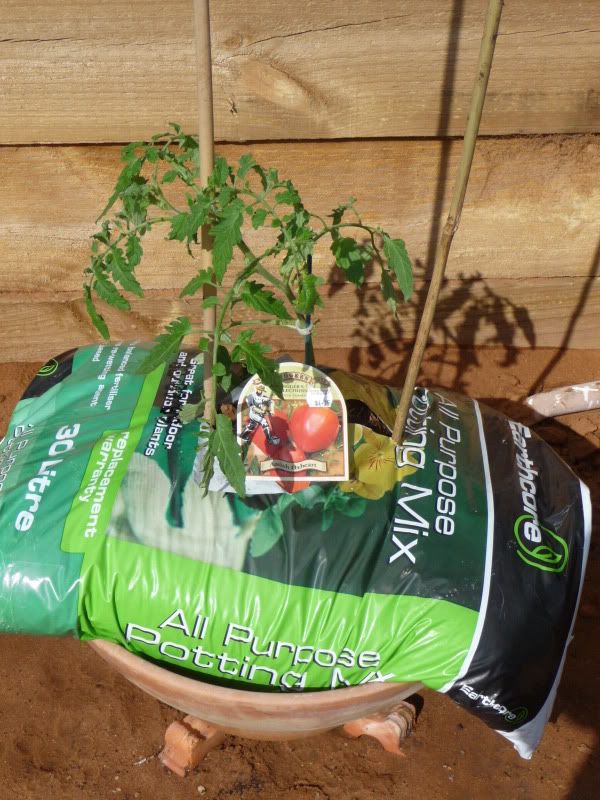 A Queensland blue pumpkin and a bush cucumber are growing in two tyres.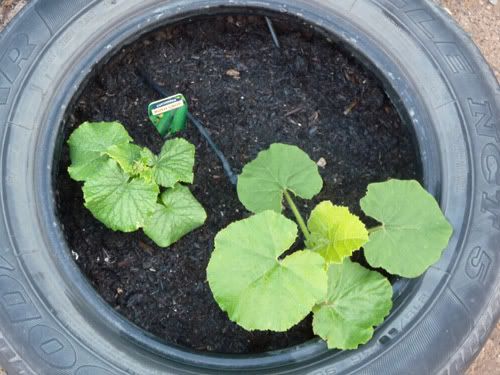 I have three 'tomato towers' which I'm using to grow climbing beans and peas.